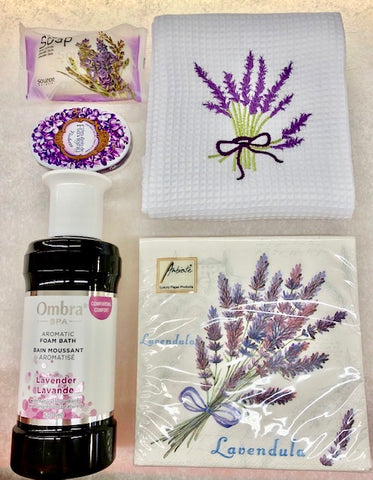 Lavender Lover Care Package
Who doesn't love lavender?!  It smells so fresh, it's relaxing and soothing.  This package includes a 500ml Ombra Foam Bath from Germany, an embroidered tea towel, 100g bar of soap, package of EU made luncheon napkins and French Violet Pastille candies.  How lovely is that?
Add a card from our selection to enhance your gift!  We will be happy to handwrite a personalized message for you (just email us the details!)
If exact items pictured are not available, we will substitute another product of equal or greater value.
---
We Also Recommend