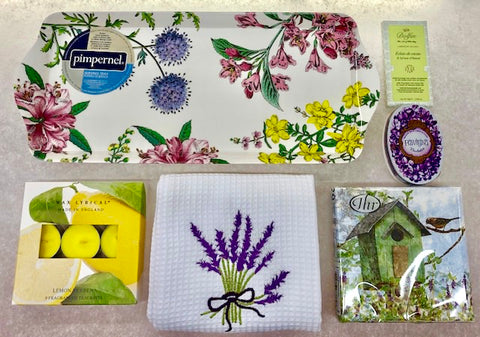 Bring a Smile Care Package
This package is sure to make someone smile!  Includes a bright and cheerful sandwich tray by Pimpernel UK, 1 package of Made in England, lemon verbena tealights, 1 embroidered tea towel, 1 package cocktail napkins from Germany, 30g belgian chocolate bar and French floral pastille candies in tin.
Add a card from our selection to enhance your gift!  We will be happy to handwrite a personalized message for you (just email us the details!)
If exact items pictured are not available, we will substitute another product of equal or greater value.
---
We Also Recommend