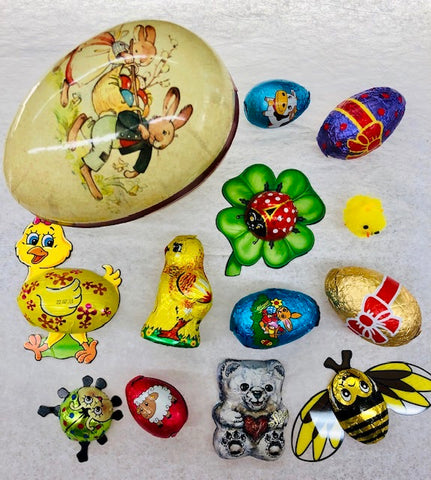 Chocolate Filled Cardboard Easter Egg Care Package
The perfect gift!  One 12cm cardboard egg made in Germany  - an old tradition (you can refill it every year!) filled with 5 milk chocolate hollow eggs, 1 hollow chocolate chick and 5 solid chocolate figures, plus 1 fluffy chick to keep!
If exact items pictured are not available, we will substitute another chocolate product of equal or greater value.  Cardboard egg design may vary!