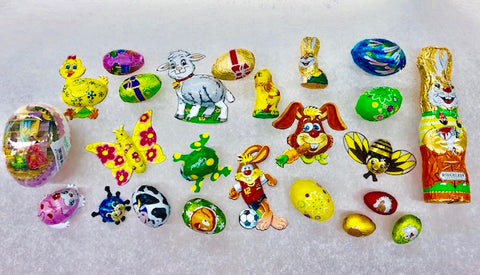 Easter Egg Hunt @home Care Package
Easy is almost here!  An although we may be at home, the Easter bunny can still prepare an egg hunt for your little one! This package only has plain milk chocolate, no fillings - perfect for a child.  Package includes: 1 hollow 60g chocolate bunny, 1 x 9cm carboard egg with beautiful easter pattern, 11 different foil wrapped hollow eggs, 7 solid milk chocolate animals, 4 hollow milk chocolate animals.
If exact items pictured are not available, we will substitute another milk chocolate product of equal or greater value.