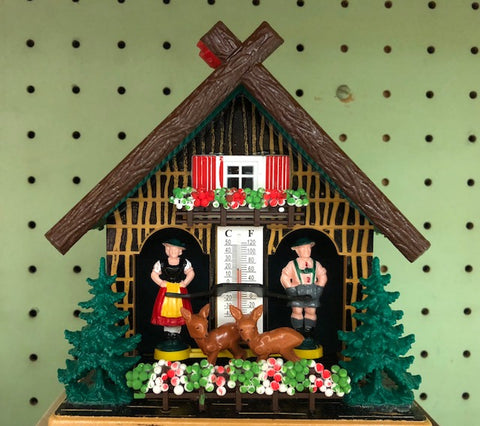 German Weather House
No electric, no battery - just good old fashioned humidity!  The old school way of forecasting the weather.  Beautiful little chalet - Made in Germany.
How a Weather House works: Inside a gut string controls the function of a weather house. The gut reacts to changes in humidity. It changes its position and twists the characters. In dry air, the woman in a summer dress turns to the outside and in humid air the man with an umbrella turns to the outside. The weather house can be adjusted with a knob.
---
We Also Recommend