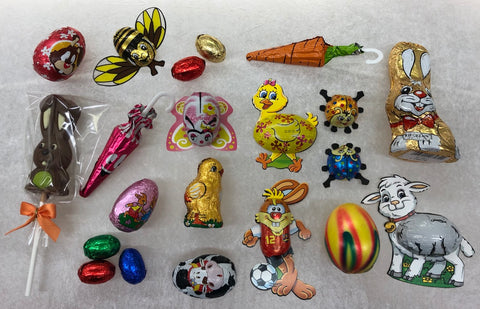 The Easter Bunny was here Care Package
Easy is almost here!  An although we may be at home, the Easter bunny is still trying hard to make his rounds and we can enjoy Easter!  This package includes: 1  foil milk chocolate hollow bunny (32g), 1 real egg shell filled with chocolate praline, 5 solid chocolate eggs, 6 solid chocolate easter figures, 5 hollow chocolate figures , 2 solid chocolate lady bugs and 1 German chocolate bunny lolly.
If exact items pictured are not available, we will substitute another product of equal or greater value.